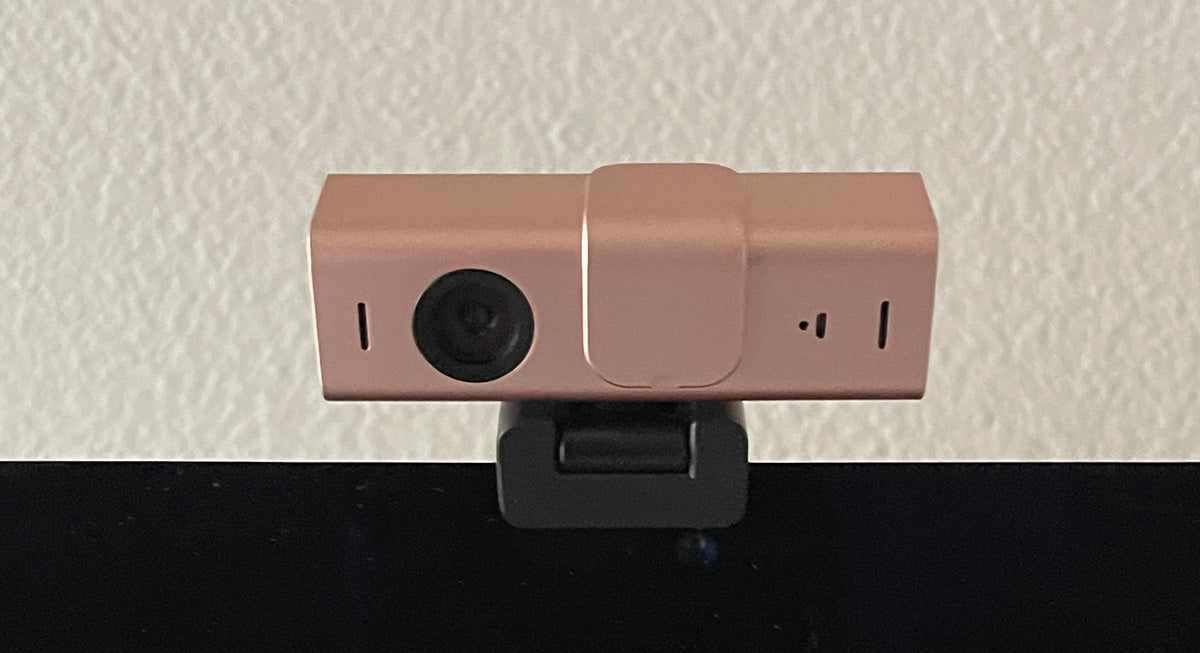 Tools of the Trade: Lumina 4K Webcam
Clients often ask me what apps, hardware, and software that I use when working with my business and Shopify. So by popular request, I'm going to start sharing tools that I find very useful to me. 
First off, we have the Lumina 4k Webcam.
I spend a good deal of time on Zoom, especially for client training, site reviews, and consults for my Shopify clients. If my clients use video, then I'll turn on that feature if they ask, otherwise, I generally do it without the video on. 
It's been a couple of years since the last 27" iMac came out and as much as I love Mac's, I've not been a fan of the webcam. So I started researching webcams that would work with my iMac and MacBookPro.  After much research, I decided on the Lumina 4k Webcam. The bonus selling point, it came in Rose Gold. Can you say matchy, matchy :)  Yes, Pink IS my favorite color. 
What were the selling points for me besides the Rose Gold? To begin with it comes with a Key Card for color calibration. You can actually adjust the colors and tones and there's even a blur (if you are so inclined) for both people and backgrounds. Chris and I share an office so I blurred the background a wee bit just to give him a bit of privacy for when we're working at the same time. 
I love the magnetic privacy cover and I will keep that on when I'm not using it. 
Now, to my initial experience... and I'll have to be honest, I actually did box it back up and go through the steps to return it before Chris said let's figure this out. Why would I return something I had done so much homework on? Well, good question. 
I was doing a client training during Covid and all of a sudden the software started up and my iMac went off, it crashed. I mean crashed. We couldn't get it to come back to life, not even in safe mode.  I was quoted 3 weeks for repair from the Genius Bar at Apple. Well since it's my main computer, I couldn't be down THAT long.  Chris and I ended up driving 2 hours to one of the only two Apple Stores open that had one in stock. So needless to say, I never reinstalled the Zoom software and I only do my Zoom calls using Chrome.
Back to the issue I was experiencing, according to Lumina's instructions I just had to go into Video settings inside Zoom and voila select my Lumina there. Except that the browser version didn't have the same screen as the App.There was no mention in the documentation or online or even Google and YouTube about how to select for the browser. 
Thankfully, Chris and I did solve the issue and for those that want a fabulous new webcam but use Zoom on Chrome, voila here is the magic step you need.
You will need to launch the browser and go into Zoom. Then in the lower left side where you unmute and turn the video on and off, if you hover over the video you will see the selection there to select your camera!! 
And Voila!! I'm now a very happy camper! Absolutley love my Lumina!!! 
You can learn more about the Lumina 4k Webcam at their site or you can purchase via Amazon and get it Prime, like I did.